Reports
Reports are practice-oriented and aim to give knowledge and insight that can be implemented in institutional settings. They derive from various studies of practice in professional settings within the area of interaction and communication. Reports are published in CIRCD Publishing every half-year in the order in which they are received.
En praksisundersøgelse af brugen af Google Home smarthøjtalere blandt ældre mennesker med blindhed og svagsynethed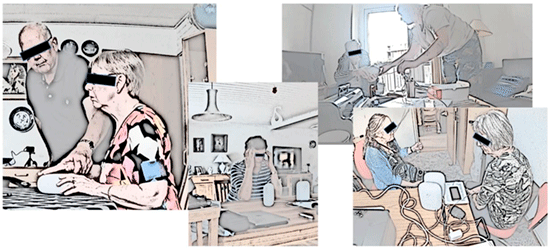 Jakobsen, S.C.D, Due, B.L, Maegaard, M., Shahrzad, S. (2022). CIRCD Reports. ISBN:  978-87-93300-20-0.
View report (pdf).
---
Unge med blindheds brug og oplevelse af elektroniske punktnotatapparater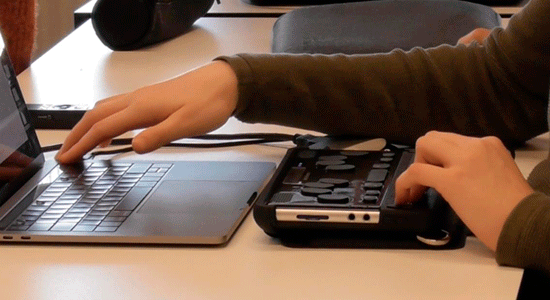 Due, Brian L., Toft, Thomas L. W., Sandersen, Julie H. E. og Juul, Holger (2022). Centre for Interaction Research and Communication Design. CIRCD Reports. 
View report (pdf).
---
Kom tæt på via video: Tips til dit virtuelle nærvær - møder, workshops, undervisning
---
Digital parathed
---
At skrive med andre: Sådan får I den bedste skriveproces
---
Lærende nytænkning
---
The Gamified Eye: Refraction tests as a conversational professional practice
---
Interaktion i det åbne kontorlandskab: En undersøgelse af de fysiske strukturers indflydelse på ansigt-til-ansigt-kommunikation
---
Seven Theses on the Future of Smart Glasses - a trend analysis of the future of smart glasses in retail
---
Recommendations for Office Facilities and Human Interaction Design in Global Organizations
---
Forslag til strategi for rebranding af Ringkøbing-Skjern Kommune (RKSK)
---
Trends i strategisk kommunikation
---
Strategi for synlighedskampagne - dansk børneteater
---