Teaching and resources
Educators at CIRCD are highly committed to co-creating a reflective learning environment for generations of communication students at the University of Copenhagen. Together with our colleagues at the Department of Nordic Studies and Linguistics (NorS), we have been teaching a wide range of communication courses since the mid 80s.
Studying communication at NorS gives students a solid theoretical foundation as well as practical experience with applying scientific theory and methodology to real-life communication challenges. In all our courses, we have a strong link between theory and practice. They are designed for students who aim to work professionally with communication after they graduate. Many get hired even before they graduate because of our highly recommended internship program.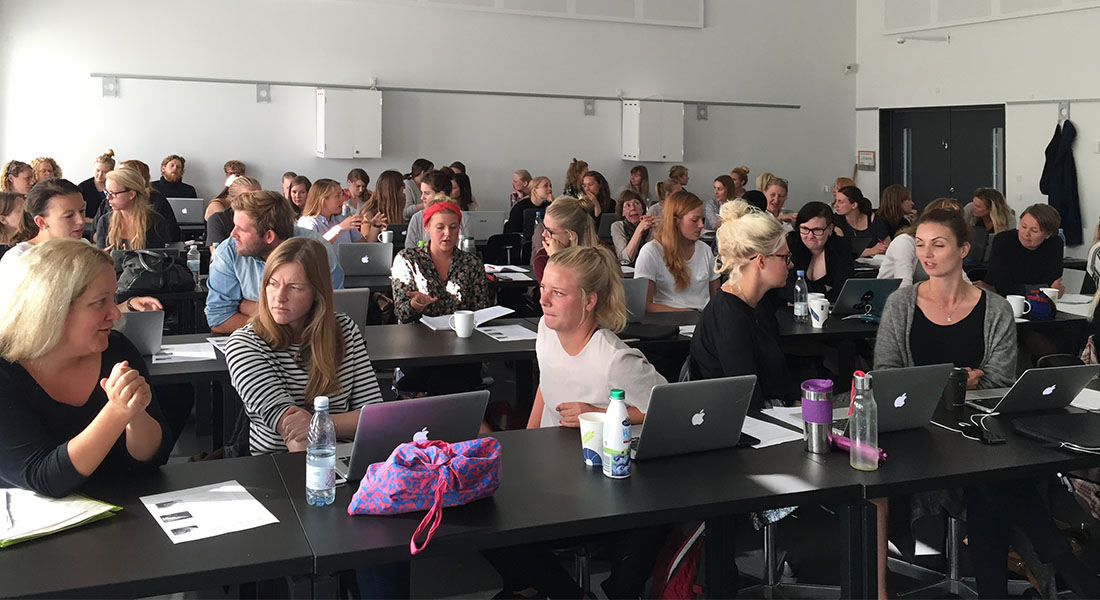 We combine lectures by researchers with company visits, guest lectures by experienced practitioners and casework involving university external partners. In most courses, we strive to include collaboration with different organisations where the students are working on authentic and relevant communication challenges, always as collaborative cases and with the explicit purpose of training their team skills as well. Usually, our students prefer to collaborate with external partners in their bachelor projects and master theses, too.
Communication Studies is a huge field, ranging from media studies to interpersonal communication, and from rhetorics to ICT mediated international collaboration. Our courses focus on four specific areas: Workplace communication, Strategic communication, Microanalysis of communication, and Communication advising.
List of courses
Research Methodology for Communication and Culture Studies (MA)
Trends in Communication Theory and Practice (MA)
Strategic Communication (MA)
Social Media in Strategic Communication (MA)
Oral communication in Organisations (BA)
Discourse Analysis (BA)
Communication and culture in International Organisations (MA)
Leadership Communication and Organisational Theory (BA)
Process Facilitation (BA)
Innovation and Creative Communication Solutions (MA)
The communications advisor and her professional roles' (MA)
Dissemination: Fact Writing and Speaking (BA)
Go to University of Copenhagen - Courses (kurser.ku.dk) for course descriptions. More information is available (in Danish on UCPH intranet).