4 January 2018
Climax Day 14 December 2017.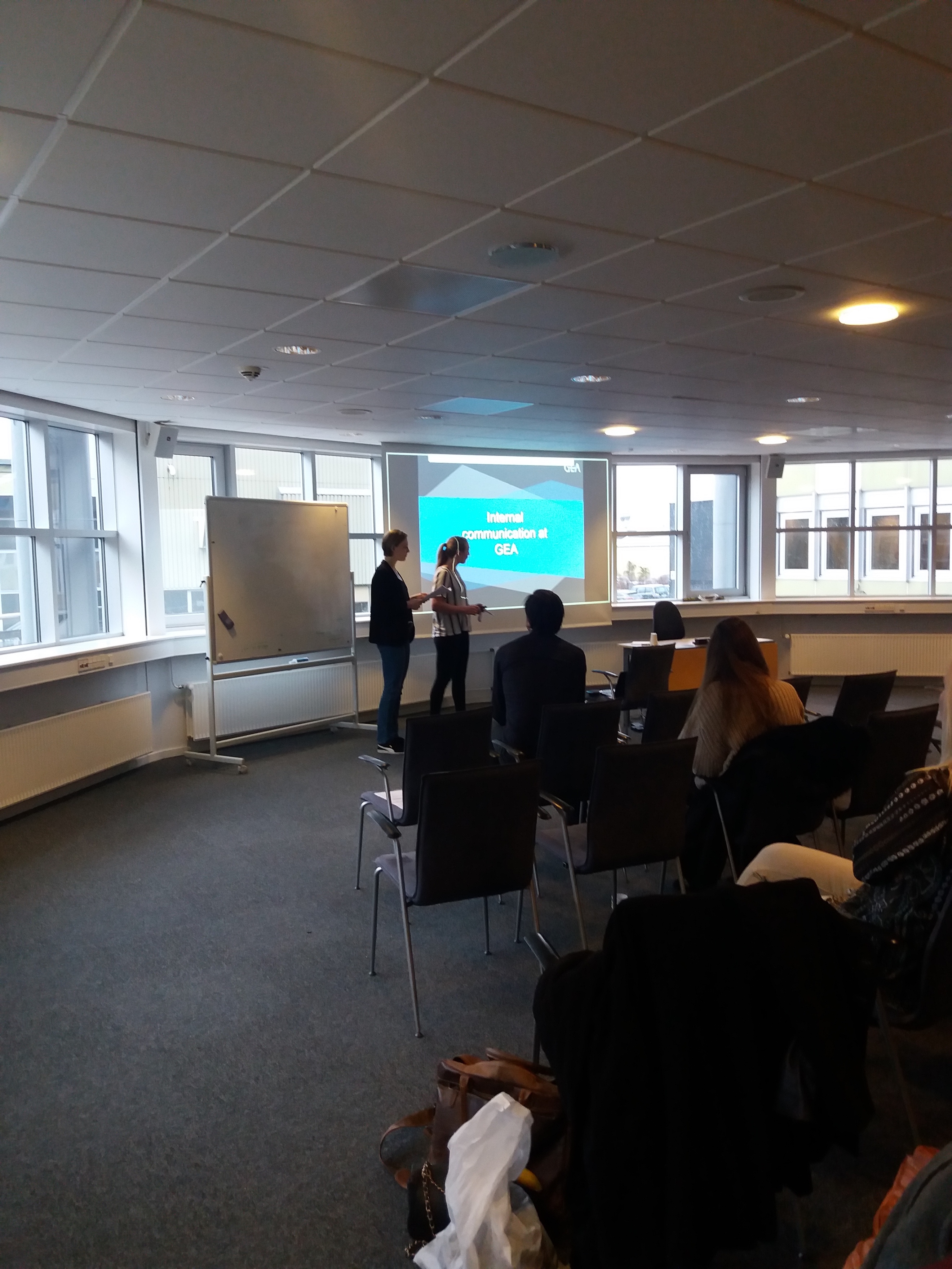 Following months of data collection and subsequent processing of data and analysis, some of the 25 students from the course Communication in Global Contexts presented their findings and communication recommendations for an international engineering company in-house on 14 December, 2017. 
Four different offshore teams from the company were virtually and/or physically present to hear about the work the students have been intensively occupied with during the autumn semester. Researchers from the Velux project Professionals' Use of Video Meetings were also present as were the course teachers, Brian Due Lystgaard and Jeanette Landgrebe. 

The theme was on practices for virtual team-based cooperation. The data stemmed from a three-day in-house fieldwork (collected in September 2017), comprising multiple interviews, on-site observations, collection of ethnographic material and video-recordings of online meetings between teams located in four different parts of Europe.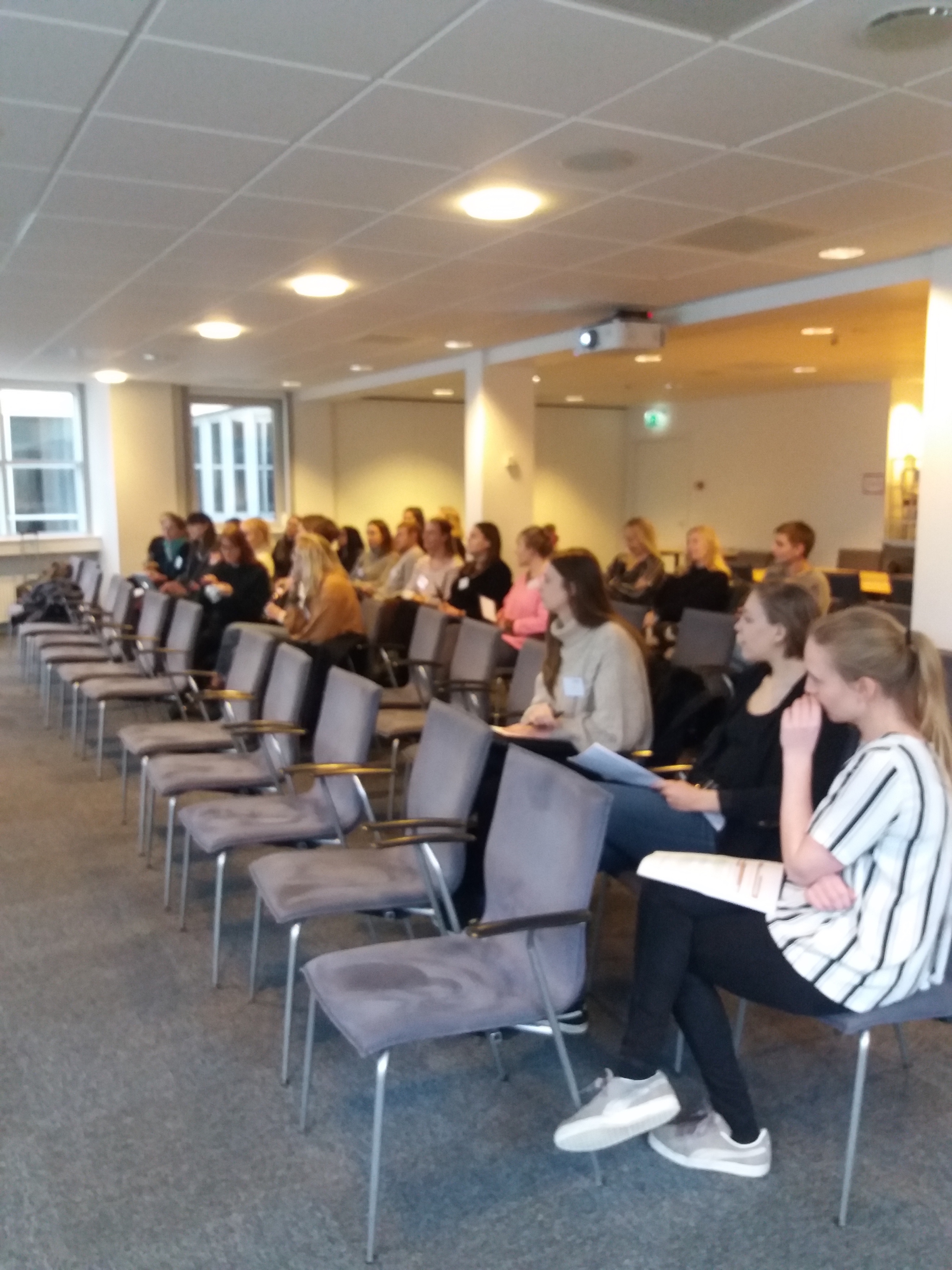 We cannot reveal all of the themes discussed, but challenges with empty offices, technical malfunctions, how to build trust and relations, and agenda setting were some of the topics much touched upon at the Climax Day. Other relevant topics were eye contact and multitasking during online meetings. The day was rounded off with an open discussion on the recommendations presented by the students and a subsequent debate on how to address top management for possible future changes in virtual team practices. 
Aside from the student work and subsequent examinations, which involve the above-mentioned case, researchers from the VELUX project will continue research on the data collected from this collaboration partner in 2018.