10 August 2018
CIRCD participated in ICCA 2018
CIRCD participated at the International Conference on Conversation Analysis – the ICCA conference – at Loughborough University from 11th - 15th july 2018. Also known as the "Olympics of Conversation Analysis", the conference brought together over 600 researchers from around the globe, presenting state of the art research in the fields of conversation analysis and multimodal interaction analysis. ICCA was started in Copenhagen in 2002 and has since been in Helsinki, Mannheim and Los Angeles following a four year cycle.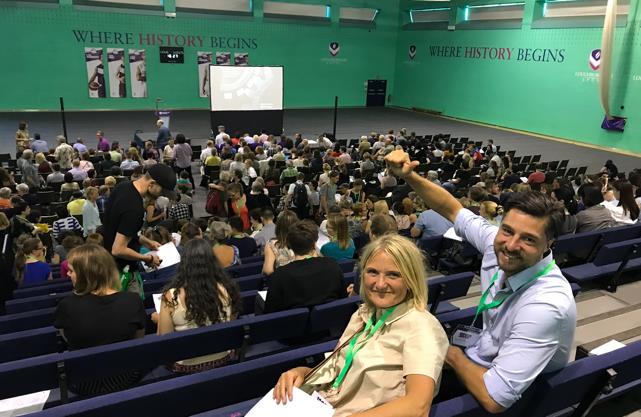 CIRCD contributions at ICCA 2018
CIRCD contributed to the conference with a panel called Professionals' practices in video mediated encounters. The panel discussed opportunities and challenges connected to using video mediated technology in workplace settings. The panel was chaired by Christian Heath, professor in Work, Interaction and Technology at King's College, London, who excellenty brought out interesting perspectives and discussions in the presentations and the field of video mediated interaction.
Program for panel:
Negotiating participation framework in professionals' video encounters: from laptops to telepresence robots – Mie Femo Nielsen & Ann Merit Rikke Nielsen
Choosing trainables in mediated interaction: Principles for selecting clips for video-based workshops – Simon Bierring Lange & Brian Due
Co-constructing competent & capable identities in institutional video meetings – Ann Merrit Rikke Nielsen
Discussion with panel – discussant was Christian Heath, Professor in Work, Interaction and Technology at King's College, London
Furthermore, CIRCD researcher and associate professor Brian Due, also presented his paper Breaking the script: Multimodal practices for testing learning in a semi-experimental setting in an intriguing panel called Between the Lab and the Wild: New Technologies for CA Research, that showcased the frontiers of Conversation Analytic research drawing on the newest technology for recording and working with video data.