10 January 2019
Collaboration between researchers and practitioners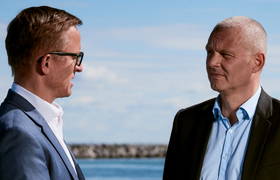 A recent article in Humanist  describes the collaboration between Gitte Gravengaard from CIRCD and Kristian Eiberg and Anders Monrad Rendtdorff from RelationsPeople in the research project CEO Communication and the Future of Communications Advisor.
Read the article i Humanist (in Danish)
The CEO has increasing significance in an organization in terms of its communication. More than ever, the CEO is perceived not only as the voice of the organization, but also as its face, its whole identity, the embodiment of the organization.
That calls for a deeper understanding of CEO communication and what kind of communications advice is needed – and which characteristics will be most essential for future communications advisors working with top management.